Quality built wood tree swings, seat tree swings, hardwood tree swings, disc tree swings and hanging kits sold here.

Wood tree swings are relaxing, fun and inspirational.
Over the years many people have used tree swings to enjoy nature and its surroundings. Adults, kids and toddlers have always seen the wood tree swing as a wonderful toy for the outdoors.
When you visit our site looking for a new wood tree swing, you can expect the following:
A High Quality wooden tree swing
A Well Built wood tree swing
Artisan Crafted tree swings

Affordable Pricing
Large variety to choose from
Competitive Pricing

Our unique series of Distressed Swing Products. . .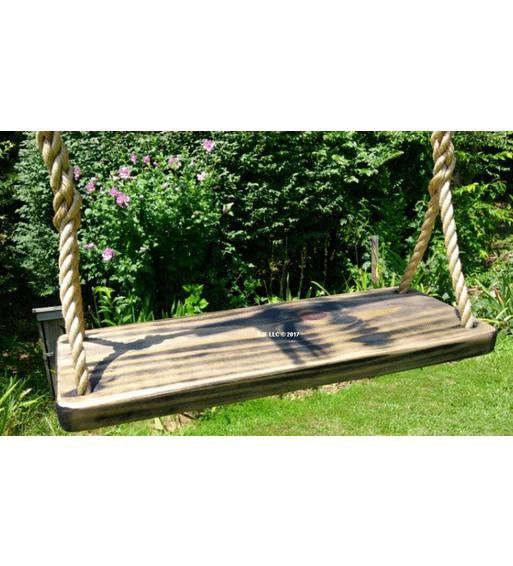 Wood Tree Swings (New Products)
Click pictures to View these New Products and Sales Promos

During changes of the seasons, a wood tree swing can make a great element of either art or in a writing.
Our unique wood tree swings can be used for various celebrations. Many weddings and anniversary parties have a wood tree swing with rope for the happy couple to enjoy. Please feel free to browse our products using the navigation bar on the left.
CHECK OUT TESTIMONIALS FROM OUR CUSTOMERS ABOUT OUR WOOD TREE SWING PRODUCTS!
Nothing can make a better, long lasting birthday gift than one of our high quality wood tree swings.
Our wood tree swings and hanging kits will meet or exceed your expectations, along with providing the best quality of workmanship and craftsmanship with over 20 years experience in carpentry.