Wood Tree Swing Accessories
Here you will find some available hardware pieces for your Tree Swings you may already have. You will also find replacement upgrades for some existing Tire Tree Swings.
Heavy Duty Spinning Swivel
Heavy Duty Spinning Swivel for Tree Swings, lower eyelets are 3/4".
WEIGHT LIMIT- 300 LBS
$54.99
Spinning Tire Replacement Hardware & Rope
Our Tire Swing rope and hardware replacement kit will fit just about any 3 rope horizontal tire tree swing. This kit includes a heavy duty spinning swivel with 3 ropes already spliced into them. The ropes then attach to the tire via wood blocks, eliminating those potentially harmful eye-bolts some companies use. The amount of rope from the wood blocks to the bottom of the swivel is 5 feet. The rope lengths available for this kit range from 11 feet to 25 feet. (EXAMPLE- If you order 11 feet of rope, 5 feet of it is from the bottom of the swivel to the wood blocks, the remaining 6 feet is attached to the top of the swivel). This kit will allow the children to have hours upon hours of fun!
Rope with Eyes Spliced in the Ends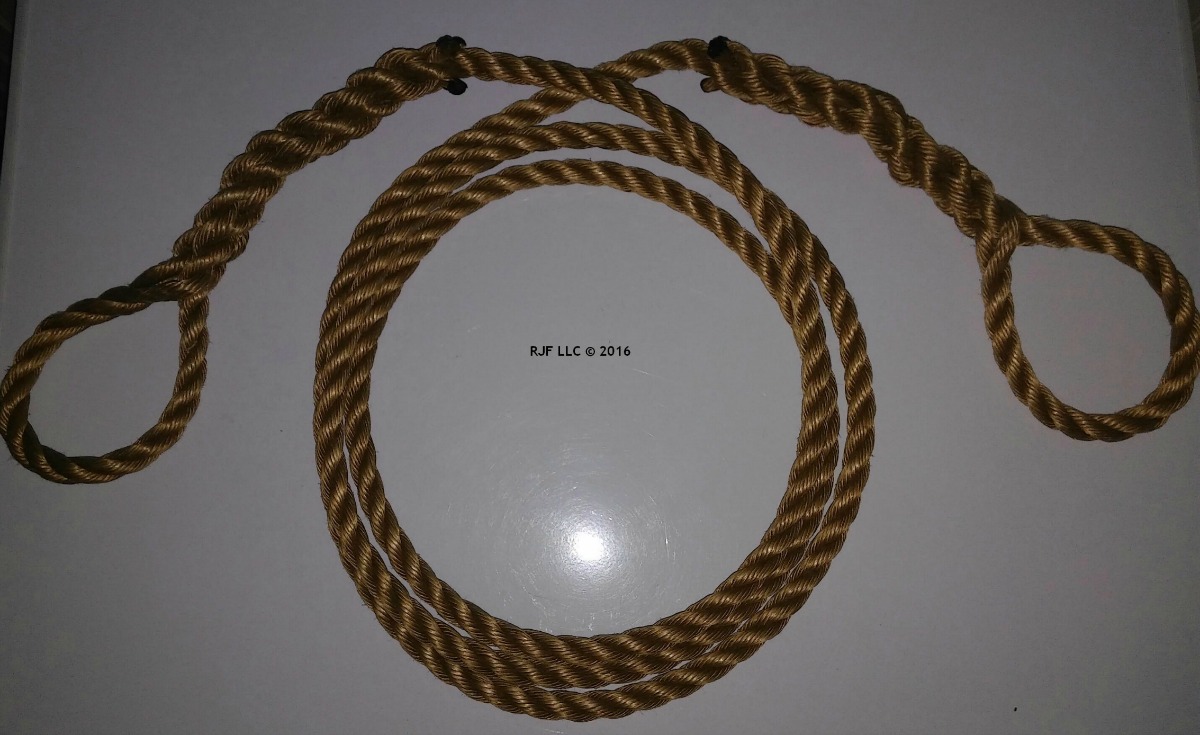 These can be used for various projects around the house. The rope is weight rated at 378 lbs.
**Please note that this is considered a Special Order Item. Special Order Items cannot be returned**